Watch Argentina Rugby Live On TV or Stream Online for Free- With Fixtures & Results 2023
---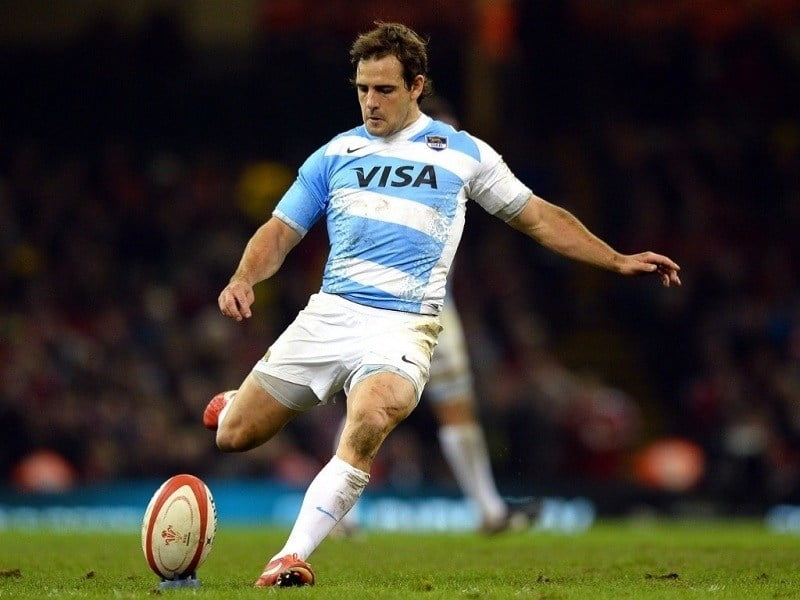 Meanwhile, Argentina ranked 8th in the Rugby World Rankings and become the highest-ranked nation in the Americas. The team that has participated in every World Cup since 1987 will arrive in France to compete in Rugby World Cup 2023 as well.
The Los Pumas's best achievement was a third-place finish at the 2007 World Cup. In the 2019 Rugby World Cup, they had to leave the pool stage after finishing third position with two matches lost.
Will it repeat again in France 2023 or will Argentina set a miraculous precedent and become champions? To find the answer, enjoy every match of the World Cup atmosphere. And if you are looking for Argentina Rugby World Cup 2023 live Stream for free then visit livestreamrugby's free stream service.
Argentina Rugby Live World Cup Match for Today

Argentina will play two warm-up matches against South Africa and Spain on August 5 and 26 respectively before starting the World Cup campaign in September. Which will play an important role in shaping their best squad.
Team: Argentina vs Samoa
Date: Friday, 22 September 2023
Kick off: 17:45 Local, 4:45pm UK
Venue: Stade Geoffroy-Guichard, France
TV Coverage: ESPN Latin, ITVX
Live Stream: Watch Now  
Argentina Rugby World Cup 2023 – Cheat Sheet
Argentina Rugby World Cup debut: Argentina first debut on 24 May, 1987, against Fiji at Rugby Park, Hamilton.
Qualification for RWC 2023: Argentina Qualified for RWC 2023 with Top 12 finish at 2019 Rugby World Cup.
RWC Pool 2023: Argentina (The Pumas) confirm pool D with RWC-19 runner-up England, Japan, Samoa & Chile for Rugby World Cup 2023.
RWC 2023 Live TV service in Argentina: ESPN Latin America is the only official broadcast partner in Argentina.
Argentina Captain & Coach for RWC 2023: Captain- Julian Montoya, Head Coach- Michael Cheika.
Top Point scorers for Argentina: Gonzalo Quesada is the top point scorers for Argentina in RWC. He made 135 points for Argentina in RWC matches. 
Argentina Rugby World Cup Appearances: Argentina total played 41 world cup matches. Won-21, Lost-20, Drawn-0 and win ratio 51.22% .
Best finish in RWC: Argentina's best performance was in the 2007 Bronze final. They defeated France to attain third place.
Argentina Team Squad for the RWC 2023
Coach Michael has named the 33-man Argentina Rugby World Cup aquad to take on France 2023. Where Nicolas Sanchez and agustin Creevy will play in their 4th Rugby World Cup. Ten player will play their 3rd and seven will appear for second. Hope the experienced squad will do their duty.
Forwards: Francisco Gomez Kodela, Joel Sclavi, Thomas Gallo, Mayco Vivas, Eduardo Bello, Julian Montoya (captain), Agustin Creevy, Ignacio Ruiz, Matias Alemanno, Tomás Lavanini, Guido Petti, Facundo Isa, Pablo Matera, Juan Martin Gonzalez, Marcos Kremer, Rodrigo Bruni, Joaquin Oviedo, Pedro Rubiolo.
Backs: Gonzalo Bertranou, Tomas Cubelli, Lautaro Bazán Vélez, Santiago Carreras, Nicolas Sanchez, Santiago Chocobares, Lucio Cinti, Jeronimo de la Fuente, Matias Moroni, Emiliano Boffelli, Mateo Carreras, Rodrigo Isgro, Juan Cruz Mallia, Martin Bogado, Juan Imhoff.
How To Watch Argentina Rugby Live On TV?
ESPN Latin America has the rights for official live broadcast in Argentina. This channel also reserves live broadcasting rights in some regions around Argentina. ESPN Brazil will only broadcast in Brazil. Universal NBC will broadcast in the Americas.
These channels will feature live Rugby World Cup 2023 all games across the Americas. If you have  cable subscription then you are ready to stream Argentina rugby live free-to-air on your TV screen.
Easy Way To Watch Argentina Rugby Online From Anywhere
Online platforms have become quite popular as they provide global services including rugby streams. In continuation of this, the Rugby World Cup 2023 will be streamed live on online platforms.
Streaming platforms likes NBC Sports, ITVX, BBC iPlayer, Peacock, Stan Sport, TSN, Amazon Prime, all are ready to show you live rugby. If necessary, you can take advantage of their free trial and receive the service of your choice.
In some cases, if you need a VPN connection for regional restrictions then you can try any best of them.
How to Watch Argentina Rugby 2023 Live on Internet For FREE
When the question of free streaming comes, many thoughts come to mind that, Is free streaming really possible? Pr Is the alluring title just false propaganda? I'm telling you that you're about to end. You can meet all your free stream in needs in one place.
Yes it is true, not a misconception. You can now stream for free without having to deal with hassles like Signup pr VPNs. Where no regional restrictions or specific devices are required. All you need is a love for rugby and a good internet connection.
Livestreamrugby.com is the place to end all your worries. Where you don't have to watch any ads and can always stream in HD quality video. Which is very easy to stream effortlessly from anywhere in the world. So make sure to watch free Argentina rugby live streaming now without delay.
Argentina Rugby Full Fixtures & Results 2023
Argentina will face England, Japan, Samoa and Chile in Pool D for the 2023 World Cup pool stage. The Argentine coach Michael Cheika hopeful that his leadership will continue the title fight as the Pumas finish with first position in the pool stage.

Here are the complete Los Pumas match schedule 2023 with results:
Argentina Rugby World Cup 2023 Match Fixtures
Sat 9 Sept: England vs Argentina (Match 5 – Pool D) , Stade Vélodrome, 21:00 Local, 8:00pm UK
Fri 22 Sept: Argentina vs Samoa (Match 19 – Pool D), Stade Geoffroy-Guichard, 17:45 Local, 4:45pm UK
Sat 30 Sept: Argentina vs Chile (Match 28 – Pool D), Stade de la Beaujoire, 15:00 Local, 2:00pm UK
Sun 8 Oct: Japan vs Argentina (Match 38 – Pool D), Stade de la Beaujoire, 13:00 Local, 2:00pm UK
Argentina Rugby Championship 2023 Match Fixtures

8 July 2023: Argentina vs New Zealand (12-14), Mendoza
15 July 2023: Australia vs Argentina (31-34), Sydney
29 July 2023: South Africa vs Argentina (22-21), Johannesburg
Argentina Rugby World Cup 2023 Warm-up Fixtures
5 August 2023: Argentina vs South Africa, Buenos Aires, 16:10 AST, 21:10 SAST
26 August 2023: Spain vs Argentina, Madrid, 20:45 CEST